SRI LANKAN AIRLINES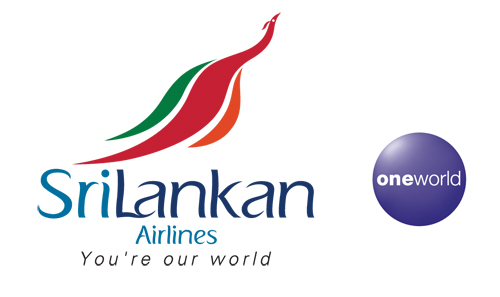 We are pleased to recognize Sri Lankan Airlines as the official carrier for the 1st South Asia and Asia Pacific International Congress on Diabetes in Pregnancy, hosted by The 1st DIP Asia-Pacific Symposium on Diabetes, Hypertension, Metabolic Syndrome and Pregnancy (DIPAP) and the South Asian Initiative for Diabetes in Pregnancy (SAIDIP), to be held in Colombo, Sri Lanka, September 8-10, 2016.
As part of this partnership between DIPAP-SAIDIP and Sri Lankan Airlines, we are offering a 15% discount economy class airfare and a 10% discount on business class airfare for all delegates arriving to Sri Lanka with Sri Lankan Airlines.
Delegates are invited to make travel arrangements to the DIPAP-SAIDIP Congress via the following options / conditions:
Sri Lankan Airlines would offer all participants ,accompanying persons and guest speakers a 15 % discount on economy class airfare and a 10% discount on business class airfare (on the prevailing market fare at the time of ticketing) for purchase of tickets for registered delegates travelling to Sri Lanka from our online stations which presently are as follows:
Indian Sub Continent: Delhi, Mumbai, Chennai, Cochin, Bangalore, Trichy, Trivandrum, Pakistan, Maldives
Far East: Singapore, Beijing, Hong Kong, Kuala Lumpur, Bangkok, Shanghai, Canton, Tokyo, Kunming
Middle East: Dubai, Abu Dhabi, Riyadh, Dammam, Jeddah, Doha, Kuwait

Europe/ Eurasia: London, Paris, Frankfurt
Please note that to avail of these discounts, ticketing will have to be done directly at our UL offices and not through agents and proof of registration will be needed (a letter confirming participation by the local event-organizing body will suffice).

(All related taxes must be paid for separately and are not discountable)
You may find all contact details of our offices on our corporate website:
www.srilankan.com/en_uk/coporate/contact
Requirements of Sri Lankan Airlines:
| | |
| --- | --- |
| 1. | Sri Lankan Airlines would be designated as the "Official Airline" of the event and given due recognition in that capacity. |
| 2. | Also, we would need the delegates name lists with e-mail contact details to send them e-mails and advise them directly of our offer. |
| 3. | Sri Lankan Airlines would be featured in all official publications produced with regard to the event which shall include but is not limited to brochures, show catalogues, newspaper supplements, event stationary, electronic messages, promotional leaflets, posters, banners etc. We need a softcopy of a brochure/ leaflet that has our logo and written proof that UL is promoted as the official carrier of the event. |
| 4. | Sri Lankan Airlines would be highlighted at all promotional efforts in promoting the event and this includes but is not limited to press conferences, participation at trade shows/ trade presentations etc. Please share with us a list of such events. |
| 5. | Links in the event web-site and affiliated websites (if any) to be directed to the Sri Lankan Airlines corporate website. |
| 6. | Branding at the event venue by displaying Sri Lankan Airlines' promotional material and also if desired by the airline, free space at the event venue in a prominent location, in order to promote our products. |